Summer Day Camp near New Canaan, CT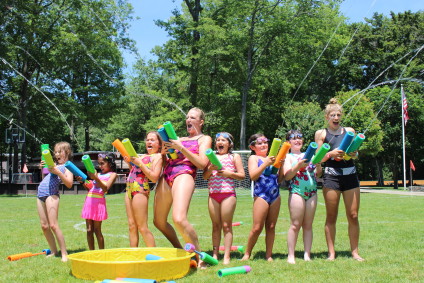 Camp Playland is the place to be for summer fun in New Canaan!  Playland is for boys and girls ages 3 to 14.  The director and staff are dedicated to providing campers with a safe, healthy, fun-filled and instructional summer.  Combining a mature staff and fantastic facilities, Playland is the memorable summer experience your family is looking for.  We are the "day camp with the away camp atmosphere." We offer a skill development program that enables every child to grow at their own pace.  Camp Playland is a place where children can meet and interact with friends and mentors to create memories that will last a life time.  Children are grouped according to grade with 14 to 16 children in a group.  Most age groups are separated by gender.  Children from New Canaan are grouped with friends from school as well as kids from other towns in Fairfield and lower Westchester Counties.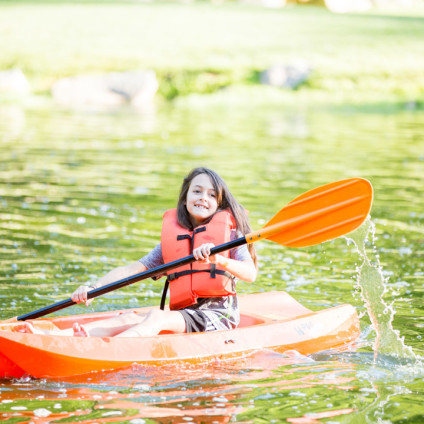 Camp Playland is located on 18 acres off of Ponus Ridge Road in New Canaan.  The camp is nestled behing Phillip Johnson's Glass House Propert.  Camp Playland has been owned and operated by the Bloom family since 1957.  This will be our 60th summer of fun!  Gary Bloom and Steve Bloom own and direct the camp, which was founded by Gary's father Walter.  Purchasing 18 acres of wooded land in New Canaan and building the beautiful campus we have today has been a labor of love for the Bloom family.
Door to door transportation is provided for New Canaan residents and those in surrounding towns.  School buses, driven by professional drivers along with bus counselors transport the children.  The bus ride adds to fun with friends.  From the moment kids arrive they are immersed into a safe, nurturing and fun environment.  Our beautiful 18 acre facility include 3 heated pools, athletic fields, multiple pay areas, mini golf, a golf driving range, ropes course, archery range, paint ball sling shot range, tennis court, outdoor theater, music and art rooms and nature building.  Pre-k and kindergarten campers have their own classrooms.
Lunch is served everyday and is catered by Tony's Deli on Pine Street in New Canaan.  Campers eat family style with friends and counselors.  After lunch campers may play quiet table games or have a few minutes in a play area.  We enjoy an all camp sing along before getting into the afternoon activities.  A calendar of Special Events is published well prior to the summer.  Every week is packed with activity like wet & wild days, carnival day, song fest, counselor shows and more.
We are proud of the relationship we have with our New Canaan neighbors and we welcome visitors.