Summer Day Camp Near Weston, CT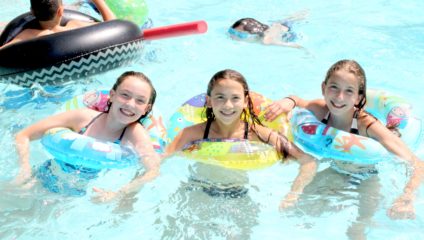 Looking for a summer day camp near Weston, CT?  Camp Playland of New Canaan is just the camp for you!  For over 60 years, the Bloom family has provided campers from Weston and surrounding towns with memorable summer camp experiences at the best summer day camp in Fairfield Country.
A one of a kind 18-acre wooded campus, Camp Playland's staff of mature professionals are passionate about giving their campers the safest, most fun, and instructional summer they could have! 
Summer Day Camp Activities
Know your child's interests?  At Camp Playland, our summer day camp program offers activities that appeal to any camper's specific interest.  We offer swimming, sports, creative arts, and more. Check out some of our exciting summer day camp activities!  

Camp Transportation from Weston, CT
If you live in Weston, Camp Playland has you covered!  We provide door-to-door bus transportation for our campers, at no additional cost.  Pick up times are between 8:30am and 9:00am, and campers are grouped by grade level.  Each of our mini buses has a bus counselor on duty to ensure campers are having safe and fun rides to and from camp.
Early Drop-Off & Late Pick Up
Is your home or job in Weston, CT?  Camp Playland accommodates for parents with busy schedules who need a bit of flexibility.  At no additional cost, you can drop your child off as early as 8:00am, and pick your child up until 5:30pm.
Enroll Your Child to Our Summer Day Camp
!
Get your child ready for an exciting summer adventure at Camp Playland.  We offer tours by appointment seven days a week.
ENROLL FOR THE UPCOMING SUMMER TODAY!